Transalley offers a variety of offices accessible to small and big businesses. These premises, which are of high environmental quality, are located in the heart of the technology park and its service offering dedicated to businesses. Floor plans of 12-200 m² are available for rent or purchase. The technology park has also developed a coworking offering adapted to young businesses and startups.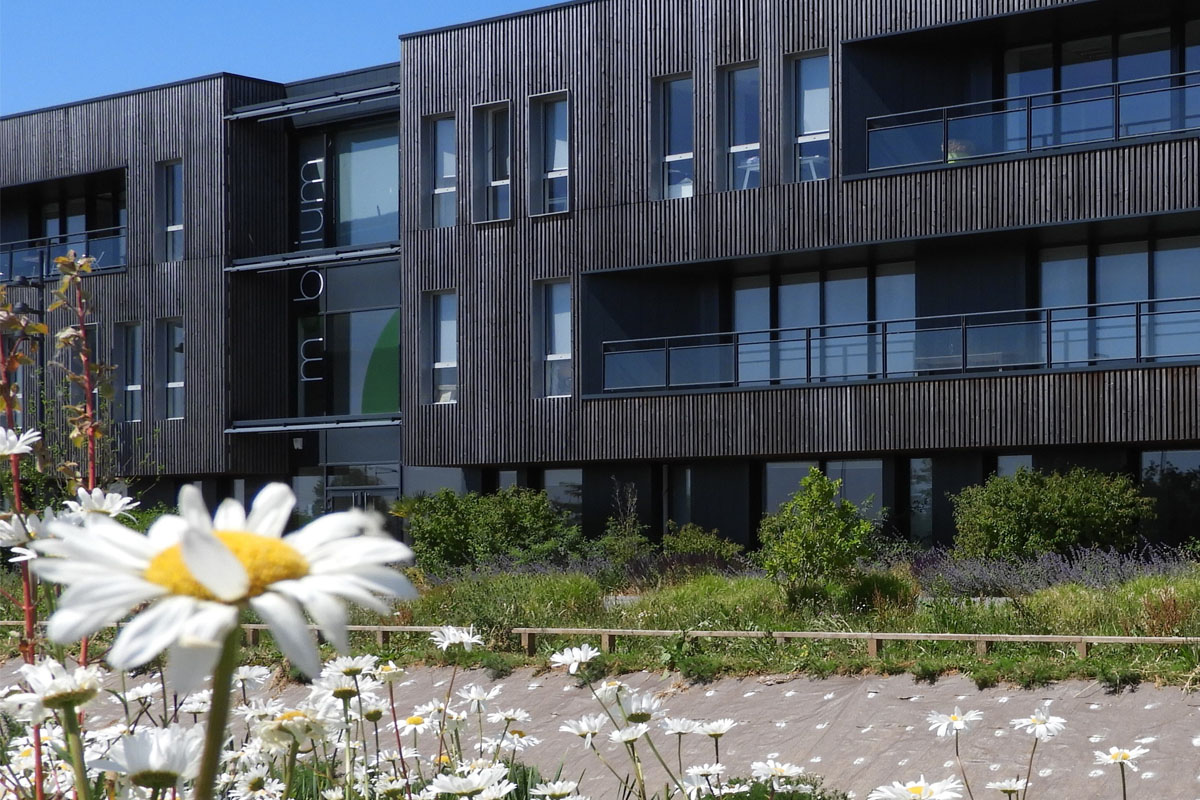 Programmes in progress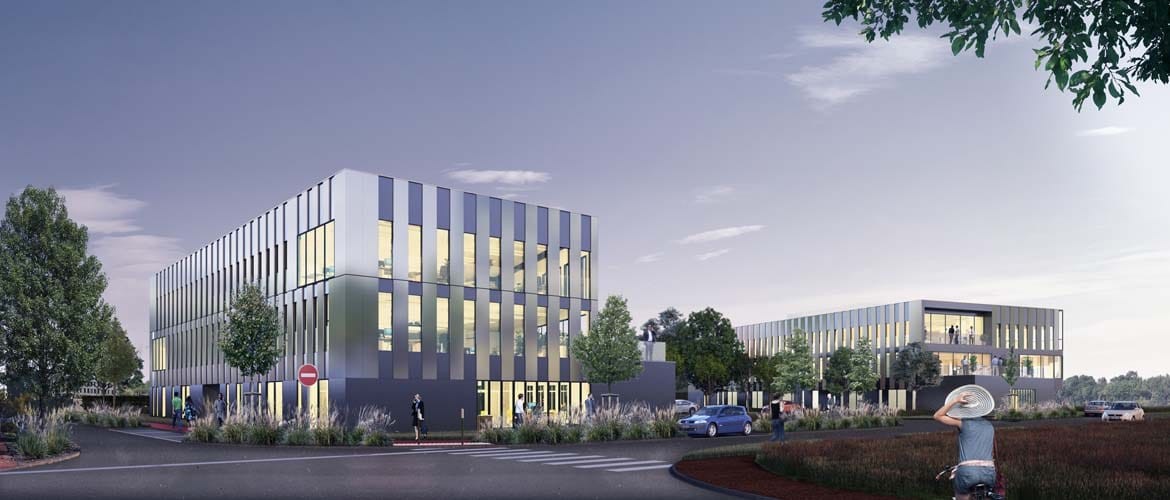 Novae programme (delivery early 2023)
In the continuity of Mobilium, the Novae programme is a new complex of 4,500 m² of tertiary office real estate composed of 2 buildings of 2,000 m² and 2,500 m² of floor space spread over two floors.
Service division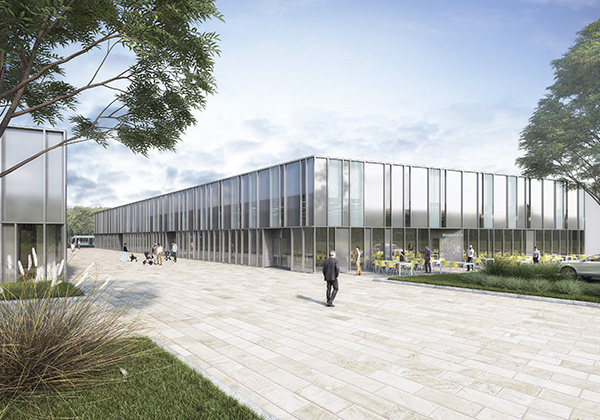 A service centre will open in spring 2023 and will offer a company crèche, a fast-food restaurant, a brasserie and a sports hall.